3 Anchor Stories You Need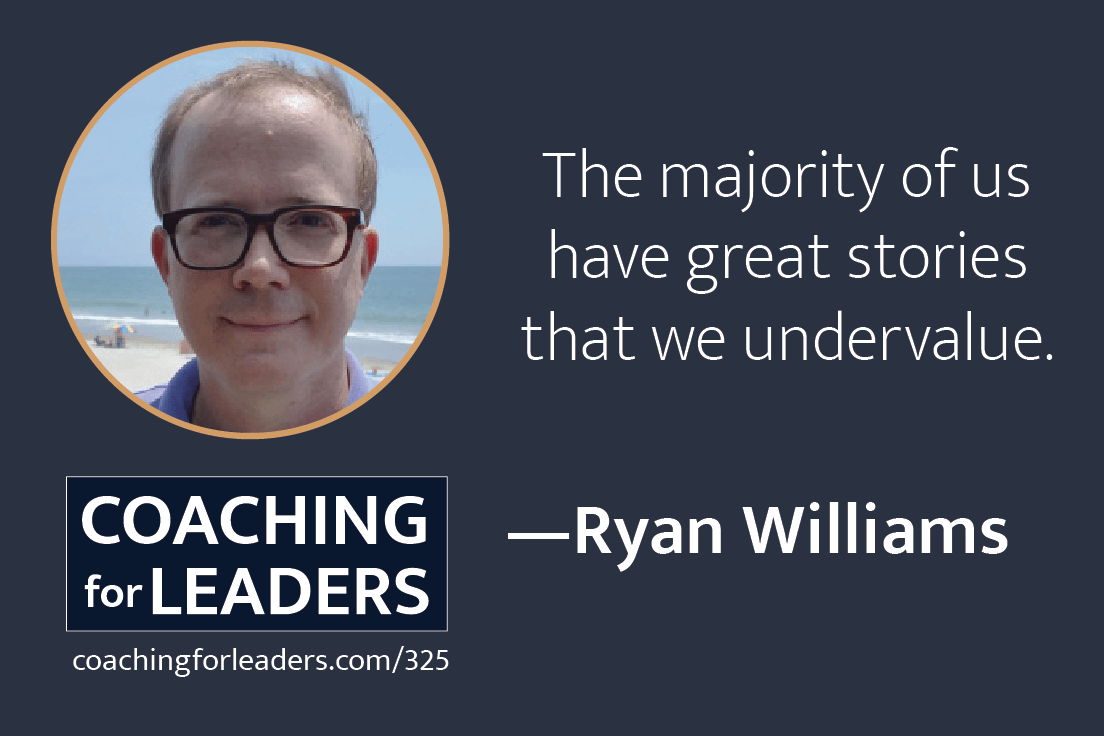 Monday evening, I finished reading the book The Choice: Embrace the Possible*, a memoir by holocaust survivor Edith Eva Eger.
It's the second book I've read from a holocaust survivor. The first was Man's Search for Meaning* by Viktor Frankl. Like many, I found Frankl's book compelling. It's widely regarding as one of the most important works of the 20th century.
But I had a much harder time putting down Eger's book. Like Frankl, she went into great detail about the horrors of the holocaust, but unlike him, she continued to tell detailed stories throughout the book about her life and the lives of the patients she served (she went onto to become a psychologist).
I found the stories of her patients to be just as compelling as her holocaust memories — and I could see family, friends, and myself in some of her patient stories.
Since the beginning of recorded history, storytelling has been the chief method of conveying history, culture, emotion, and even love. It's a critical skill set for leaders in any capacity.
That's why I asked Ryan Williams to return to the show this week to teach us about the three anchor stories he's discovered that top influencers use. These, in combination with the four critical stories leaders need for influence, should give all of us a solid starting point for practical storytelling in our daily leadership.
Weekly Guide: Related Episodes
CFL148: The Four Critical Stories Leaders Need for Influence
CFL228: Practical Storytelling That Isn't Awkward
CFL268: Ignite Change Through Storytelling
CFL316: Executive Presence with Your Elevator Speech
Weekly Guide: Assessment
FREE Life Score Assessment*: Free assessment from Michael Hyatt to give you the clarity you need to create the life of your dreams and achieve your biggest goals. Details on how I've used this here.
Weekly Guide: Articles
Women CEOs Speak: New Korn Ferry Study Quantifies Success Factors for Future Women CEOs: Fascinating results from a study of many of the top, corporate women. In particular, I found points #4 and #5 insightful.
Estimate the Cost of a Meeting with This Calculator: Any way you slice it, meetings are expensive. This calculator from Harvard Business Review makes the numbers real.
How to Avoid the Drama Triangle: Key points from past guest Michael Bungay Stanier on how to step rescuing people from their problems. He discussed the details on episode 284.
From Inboxing to Thought Showers: How Business Bull Took Over: How much of this is happening in your organization?
Weekly Guide: Video
Listen to connect, Not Judge or Correct: Past guests Marshall Goldsmith and Judith Glaser discuss how to do this.
New Zealand Police Recruitment Video: Want creative ways to get the word out about your organization? Take some inspiration from the New Zealand Police.
Weekly Guide: Inspiration
Holocaust Survivor, 102, Meets Nephew After Thinking All Family Died in War: Bonni saw this come across this on the newswires this week. The headline says it all,…two minutes that will warm your heart.
Sharing
Received this from a friend or colleague? Subscribe to the Coaching for Leaders podcast on iTunes, Google Play, or Stitcher.
Original source: https://coachingforleaders.com/anchor-stories-you-need/