6 Tactics to Achieve Extraordinary Performance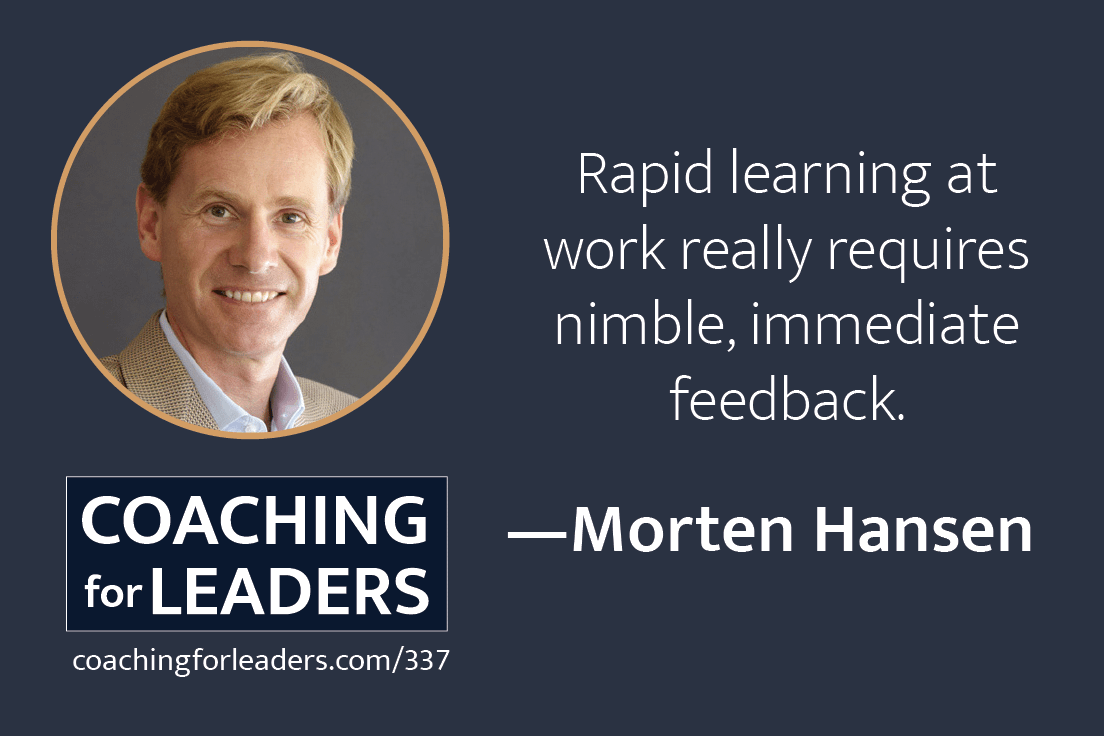 When I read Great at Work a few weeks ago, the research Morten Hansen uncovered on learning loops was my favorite discovery. On this week's episode, we talked in detail about the six tactics to implement them:
Carve out just 15
Chunk it
Measure the "soft"
Get nimble feedback, fast
Dig the dip
Confront the stall point
Morten discussed each on Monday's episode and I highlighted a ton of details (PDF download) in the book.
If the six tactics helped you, these episodes will be of value too:
CFL31: Five Effective Ways to Train the People You Lead
CFL157: Why It's Essential To Struggle With Learning
CFL181: Create the Best Place to Work
CFL273: Essentials of Adult Development
Recommended Reading
At Work With Lisa Cummings, Leader of Strengths: Solid advice from past guest Lisa Cummings, resident guest expert on StrengthsFinder. Especially helpful —> the Personal Brand Poll and the "Is It A Weakness?" flowchart.
Using an Alarm Clock Has Changed My Life in 2018 — Here's Why: You may remember this exact action was suggested by recent guest Neil Pasricha when we discussed happiness.
Why We Don't Have Nice Things: Here's your motivation from Seth Godin to create something extraordinary.
Do Good People Turn Evil?: Fascinating perspective on some of our classic assumptions on this, by past guest Adam Grant.
Video Picks
How to Make Stress Your Friend: Just saw this TED talk after it was recommended by a listener. Total game changer on how I'll be thinking about stress going forward.
Received from a friend?
Activate your free membership for full access to 7 years of interviews with leadership experts — or subscribe to the Coaching for Leaders podcast on iTunes, Google Play, or Stitcher.
Original source: https://coachingforleaders.com/6-tactics-achieve-extraordinary-performance/