PATNA: Director general (home guard and fire services) Sunil Kumar on Saturday directed the officials concerned to conduct fire safety audit of all
coaching centres
and hospitals across the state within four days. He also told them to submit their reports to the headquarters.
The directive has come in the wake of the Surat fire tragedy which killed 20 people, including 16 girls, on Friday.
Patna district magistrate (DM) Kumar Ravi will soon hold a meeting with coaching centre heads to review the situation in the city. He told this newspaper on Saturday, "The officials have to get the answers in a certain format which includes registration of coaching centre, capacity, condition of building, fire safety audit and exit gate. Coaching centres, which fail to fulfil these criteria, will face action and may even be shut down."
Hundreds of students preparing for medical, engineering, law and civil services exams can be seen in areas like Khazanchi Road and Ramna Road which are often considered as the coaching hubs of the city. However, most of the coaching centres, where they study, are being run in dilapidated buildings and underground chambers without any ventilation.
18-year-old Shweta Kumari, who hails from Madhubani and lives at a hostel in Mahendru area, goes to three different coaching centres (
physics
, chemistry and biology) on Ramna Road.
"My chemistry classes are conducted in a room which can accommodate only 80 students. However, there are at least 120 candidates in a batch. Those, who reach late, have to stand or sit on the floor. If anything like the fire tragedy in Surat happens here, none of us will come out alive," a frightened Shweta claimed.
Another student Shamshad Rizvi, who is preparing for civil services exams, complained that his coaching institute near
Patna College
holds classes in an underground room with no ventilation or fire extinguisher.
19-year-old Khushboo Sinha seemed equally scared. She said, "I am not happy with the facilities I get at my medical coaching centre, but the teachers are qualified. I don't want to leave as it's just a matter of another year."
Class XII student Shwetank Gautam attends two different engineering coaching centres on Khazanchi Road and Ramna Road. "One of them runs in an old building with loose electric wires hanging here and there and the other one is still being constructed. Apart from furniture and electric boards, it has absolutely nothing," he said.
LOK SABHA ELECTION RESULT 2019
#ElectionsWithTimes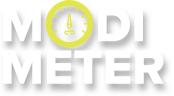 Source, N;