Get Better at Deep Listening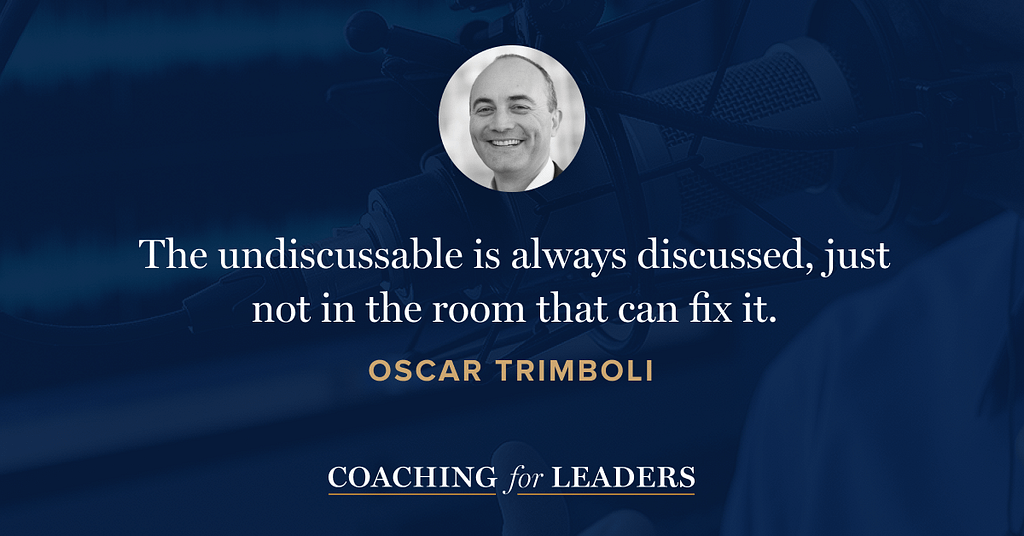 Virtually every leader recognizes the importance of good listening, but the traditional advice of "paraphrase what you hear" and "mirror the other person's body language" falls short of what most of us want.
Oscar Trimboli is a former director at Microsoft who headed up the MS Office division in Australia. Today, he works with leadership teams and their organizations on the importance of clarity to create change, how to embrace the digital economy, and the role values play in the achievement of your purpose.
On this week's episode, he shared wisdom from his book, Deep Listening: Impact Beyond Words* and his related guide, The 5 Myths of Listening.
Here are the most useful links from this episode:
Full audio and show notes
The 5 Myths of Listening
My reading highlights from Oscar's book (PDF download)
Bonus audio with Oscar: 3 Tips to Becoming a Better Listener
If this episode helped, these will be useful too:
How to Be a Non-Conformist, with Adam Grant
How to Increase Your Conversational Intelligence, with Judith Glaser
How to Become the Person You Want to Be, with James Clear
Recommended Reading
Why Giving Up Is Sometimes the Best Way to Solve a Problem: The "winners never quit" line lots of us heard as kids is a lie. Successful people give up stuff all the time.
3 Things Graduates Need to Know: Wise words from past guest Patrick Lencioni.
6 Motivating and Empowering Poems About Leadership: I've always loved the Robert Frost poem.
How I Run a Company with ADHD: Cool read.
Like a boss: A College Course for First-Time Managers: More schools should offer courses like this. Related: I once aired an episode on body odor.
Useful Books
The 4 Disciplines of Execution*: One of the best frameworks I know of for your team to move on what's most important. Co-author Chris McChesney joined me awhile back to help us get started.
A Bit of Inspiration
The Kid Who 'Put Everybody In Stitches' At Handel and Haydn Society Concert Has Been Found: a Reminder to all of us to notice the "wow" moments more often.
Original source: https://coachingforleaders.com/get-better-deep-listening/