How to Clarify What's Important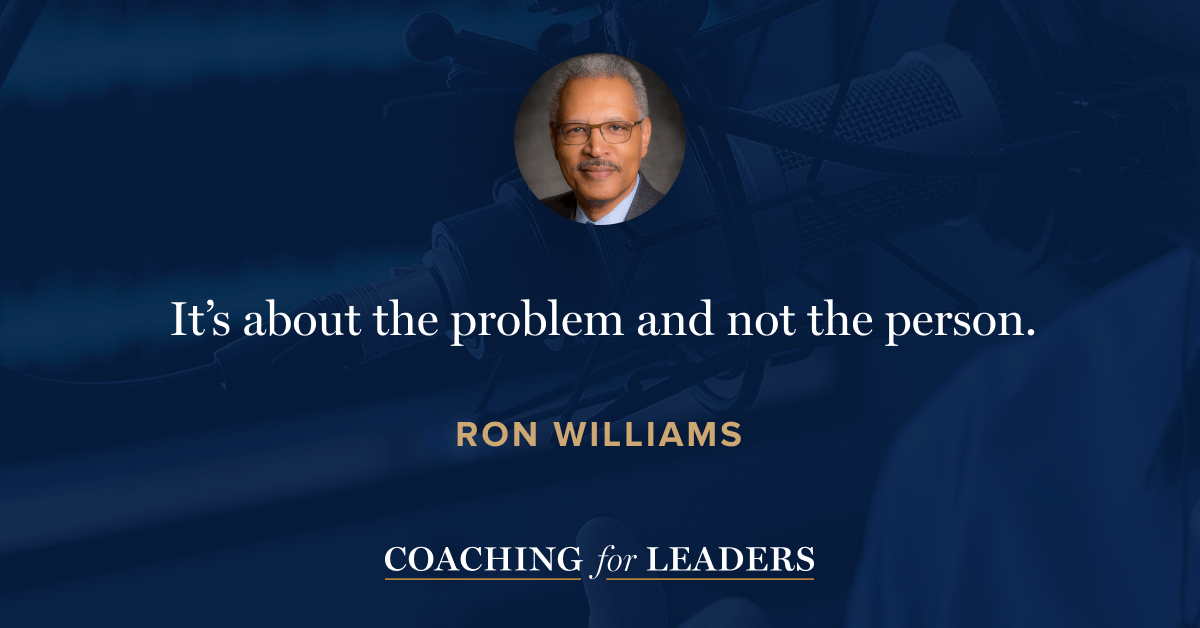 Ron Williams is the former chairman and CEO of health insurance giant Aetna. When he joined Aetna in 2001, its loss from continuing operations was $292 million, with earnings per share at a loss of $0.46. In 2011, the year he stepped down as Chairman, Aetna's full-year operating earnings were $2 billion, with operating earnings per share of $5.17.
In this week's episode, Ron shares wisdom from his book, Learning to Lead: The Journey to Leading Yourself, Leading Others, and Leading an Organization*. Ron discusses his own leadership journey and how he asked the right questions to inspire a successful turn-around. He also shares the reason for avoiding "why" questions and the value that knowledge maps provided at Aetna.
Here are the most useful links from this episode:
Full audio and show notes
My reading highlights from Ron's book (PDF download)
Learning to Lead: The Journey to Leading Yourself, Leading Others, and Leading an Organization* by Ron Williams
If this episode helped, these will be useful too:
The Way to Grow Your Leadership Career, with Ron Wallace
Executive Presence with Your Elevator Speech, with Tom Henschel
How to Create an Unstoppable Culture, with Ginger Hardage
Recommended Reading
6 Words You Need To Eliminate From Your Professional Vocabulary: Yes to all of these. Let's also add "frankly" to the list.
The Undiscussables Are Always Discussed: More on a key point made by recent guest Oscar Trimboli.
Aetna's Former CEO Explains How He 'Elbowed' His Way to the C-Suite: A few more insights from Ron Williams' career that he shared with Fortune.
End the Plague of Secret Parenting: Easier said than done in some workplace cultures — and individual managers can do a lot to lead on this.
Useful Books
Permission to Screw Up*: This book by past guest Kristen Hadeed gives us permission to make mistakes. Student Maid, the organization she founded, recently celebrated their 10th anniversary.
Video Picks
What I Learned From Going Blind in Space: Critical distinction between fear and danger from past guest Chris Hadfield. Super helpful if fear is holding you back.
How to Help Your Team Get Smarter: Past guest Michael Bungay Stanier on how to help people learn. A great follow-up to last week's message from Gallup on the importance of people development.
Dave's Corner
How to Drive Visibility of Your Work: Good work doesn't speak for itself. It's up to you to teach people the value of your work.
Next Week's Episode
Bonni and I return for the monthly question and answer show. Submit your question for consideration next week or for the question and answer show the first Monday of every month at https://coachingforleaders.com/feedback
Original source: https://coachingforleaders.com/how-to-clarify-whats-important/