Learn Through Powerful Teaching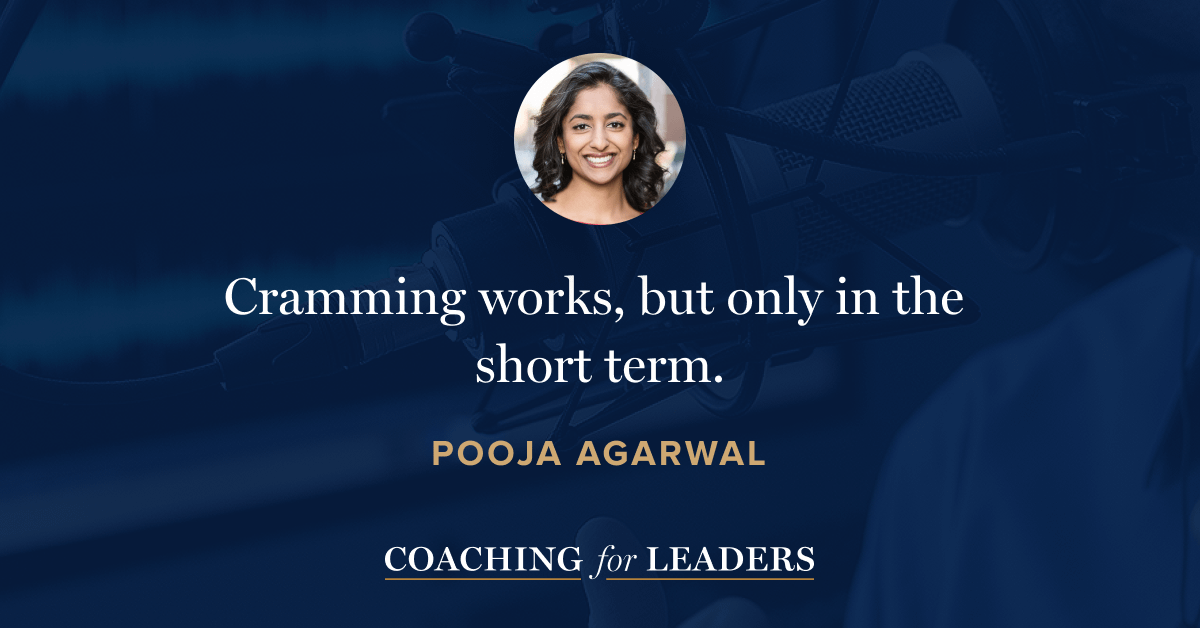 Pooja Agarwal is an expert in the field of cognitive science and is passionate about bridging gaps between education and the science of learning. She also serves as a consultant and facilitates professional development workshops on the science of learning around the world. Pooja is the author with Patrice Bain of the book Powerful Teaching: Unleash the Science of Learning*.
In this week's episode, Pooja and I discussed the key strategies that leaders can use in order to maximize their effectiveness as teachers. Since almost every leader is responsible for talent development in some capacity, becoming a more powerful teacher will help you develop others more successfully.
Here are the most useful links from this episode:
Full audio and show notes
My reading highlights from Pooja's book (PDF download)
Bonus audio with Pooja: Why struggling is a good thing for learning
Powerful Teaching: Unleash the Science of Learning* by Pooja Agarwal and and Patrice Bain
If this episode helped, these will be useful too:
The Best Way to Do On-the-Job Training (episode 32)
These Coaching Questions Get Results, with Michael Bungay Stanier (episode 237)
Essentials of Adult Development, with Mindy Danna (episode 273)
Develop Leaders Before You Leave, with David Marquet (episode 405)
SaturdayCast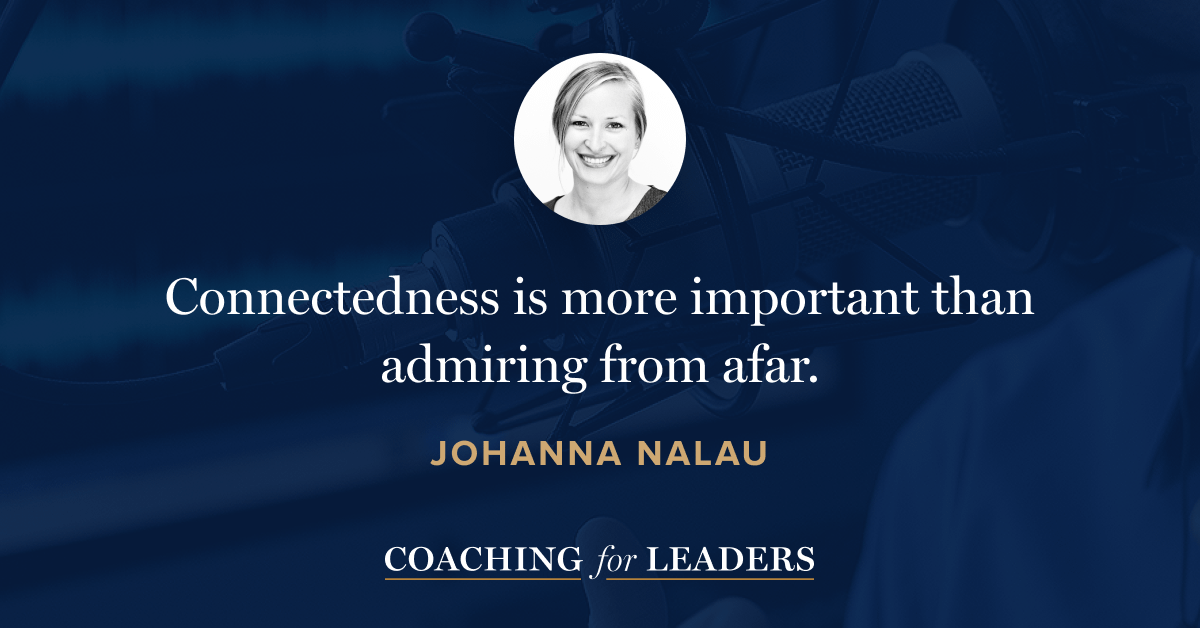 Find Your Leadership Voice, with Johanna Nalau: Johanna is an adaptation scientist researching climate change adaptation. She is an Australian Research Council DECRA Fellow lead author for the Intergovernmental Panel on Climate Change 6th Assessment Report, Working Group II. She's also an alum of the Coaching for Leaders Academy.
On this past weekend's SaturdayCast, Johanna and I discussed how she found her voice as a developing leader and how she took action through her writing and other professional activities to help others.
I invite you to benefit from Johanna's work as well by visiting her blog, featuring her writing on climate adaptation and everyday leadership.
Recommended Reading
4 Ways to Create a Learning Culture on Your Team: Useful in combination with this week's episode.
Yes, Impostor Syndrome Is Real. Here's How to Deal With It: Concise overview of what it is an a few helpful tips.
Useful Books
Leadership and Self-Deception*: There best leadership book that lots of people haven't heard of. This one has been on my top recommendations list for many years.
Video Picks
This is How to Make Space to Be Creative: 3 minutes of practical advice from past guest Daniel Pink and Austin Kleon.
Dave's Journal
Neil Armstrong's Other Landings: You already know about Neil Armstrong's most famous landing from the recent anniversary. It's his other landings you might have missed – and lessons for the rest of us when doing great things.
Just for Fun
Stream These 11 Movies for the Apollo 11 Anniversary: Great films to celebrate the recent anniversary. I found The Last Man on the Moon captivating.
Original source: https://coachingforleaders.com/learn-through-powerful-teaching/