Stepping Into Leadership and More Questions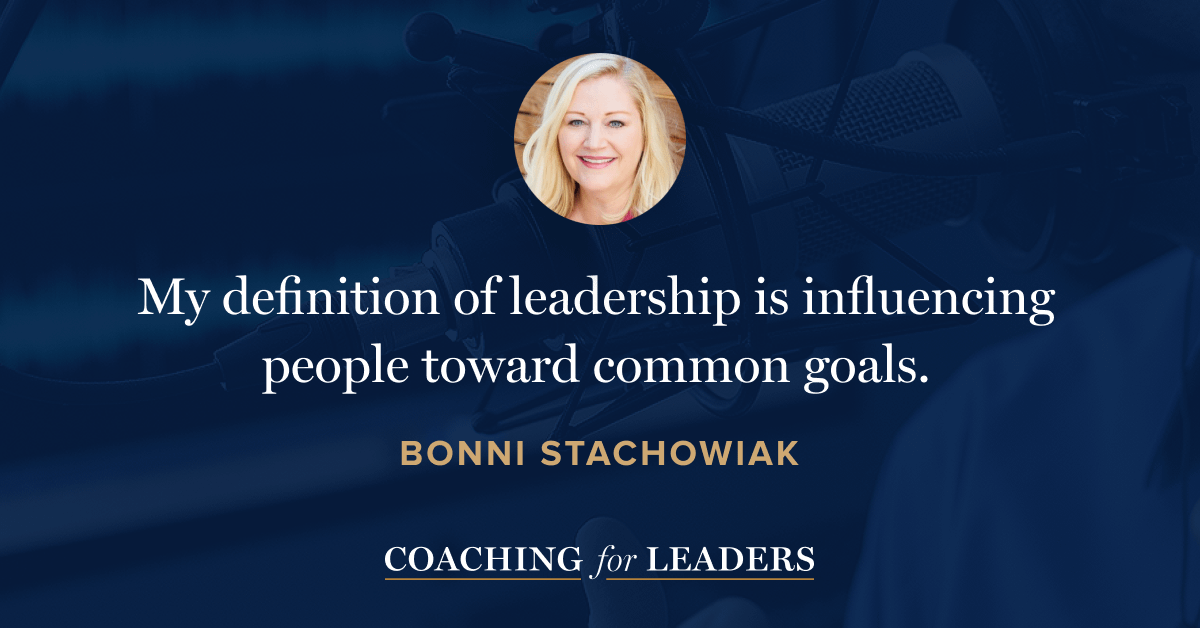 On this week's question and answer episode, Bonni and I responded to questions on stepping into leadership, handling insubordination, influencing without authority, and sticking to strategy.
Here are the most useful links from this episode:
Full audio and show notes
Let's Get Real or Let's Not Play* by Mahan Khalsa, Randy Ellis, and Stephen R. Covey
If this episode helped, these will be useful too:
How to Manage Former Peers, with Tom Herschel (episode 257)
How to Actually Move Numbers, with Chris McChesney (episode 294)
The Path to Start Leading Your Team, with John Piñeiro (episode 349)
Finding Joy Though Intentional Choices, with Bonnie Stachowiak (episode 417)
1 in 10 Million
Coaching for Leaders is passing 10 million episodes downloads this summer. Bonnie and I are celebrating this milestone in an upcoming episode featuring listener stories.
If you'd like us to consider including your voice in this episode, visit our feedback page and record an audio message that highlights these three points:
One thing you discovered from the show.
An action you took as a result of that discovery.
The result you received.
The deadline is August 21st. Thanks in advance if you decide to contribute!
Recommended Reading
Everybody Experiences Imposter Syndrome — Strong Leaders Use it to Their Advantage: Great message from the CEO of FreshBooks.
Why Attitude Is More Important Than IQ: A reminder of the power of a growth mindset.
9 Negotiating Tips Millennials Need To Be Reminded About Over And Over Again: Not just for millennials. Lots of practical guidance here from past guest Kwame Christian. I think about item #6 in my own negotiations.
Useful Books
The Five Dysfunctions of a team*: Want to develop a healthy culture with an executive team — or any team where high visibility results are expected? If so, this classic from past guest Patrick Lencioni keeps coming up in Academy discussions as such a useful framework to build on.
Audio Gems
Lead Through Strengths: My pal and past guest Lisa Cummings (who also happens to be a leading expert on Strengths Finder) has recently been releasing brief audios on her Lead Through Strengths podcast explaining each of the Strengths Finder talents. If you've ever wanted to know, in plain language, how to brand your career around your strengths, these recent episodes are a great starting point.
Video Picks
Hate Small Talk?: Me too — but I also realized something awhile back. Almost always, we need to do "small talk" if we want to graduate to "big talk." Past guest Nathan Czubaj nails this point in 2 minutes.
Next Week's Episode
Scott Anthony Barlow from Happen to Your Career returns to the show to help us craft a career to fit your strengths.
Original source: https://coachingforleaders.com/stepping-into-leadership/