The Choice for Compassion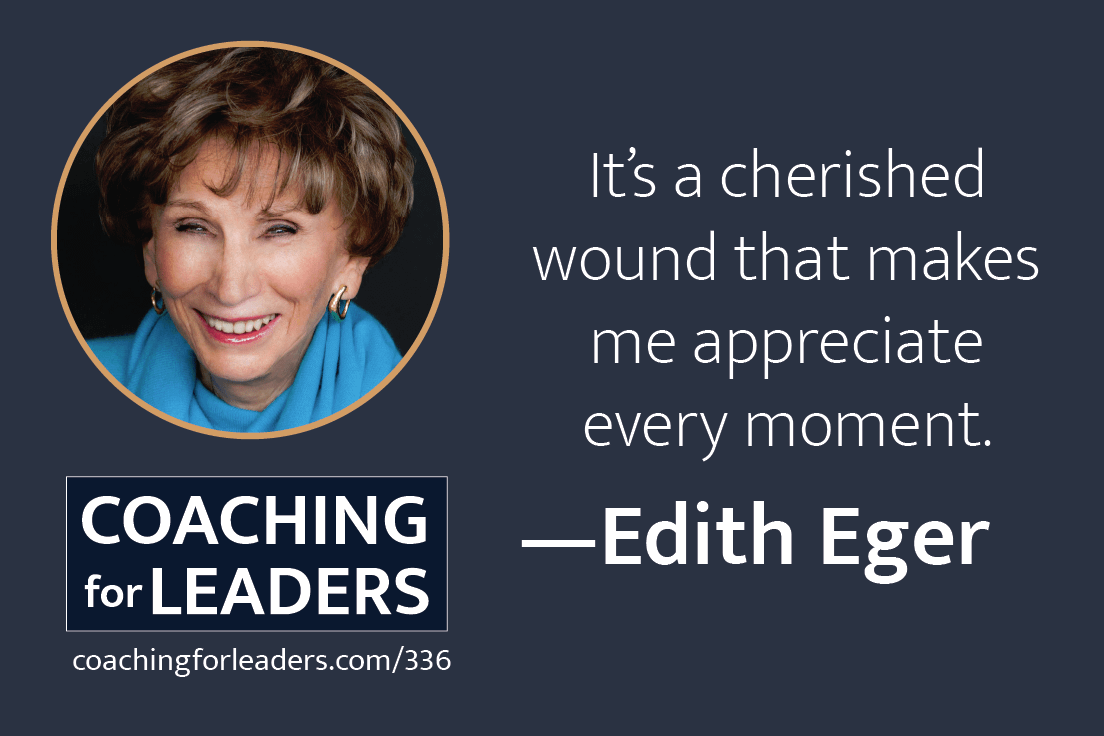 My 93-year-old grandmother was a teenager when the Nazis showed up at her door in Poland. She ended up working on a German farm where, thankfully, the family treated her well until the war was over. It would take another 50 years for her to make it back to Poland.
My grandfather was a soldier in the Polish army and was captured by the Russians. He escaped — only to be later captured by the Nazis.
Miraculously, they both survived and met in West Germany after the war. My mother was 4 years old (the same age my own daughter is today) when they came to America.
When I first heard of Edith Eger, I was of course curious about her story. At 90 years old, she just released The Choice: Embrace the Possible. The book is a treasure of lessons from a woman who turned her pain into a powerful gift to heal others.
I found myself highlighting many powerful lessons in the book.
If you only read one book this year, consider hers. And if you also find it helpful, leave her a review on Amazon.
Recommended Reading
What a Survivor of Auschwitz Learned From the Trauma of Others: Here's what the New York Times said about Edie's book.
How You Can Create A Schedule That Really Works For You: The suggestion of tempting in this article has worked for me for many years. Tons of other good tips, too.
To Change Someone's Mind, Stop Talking and Listen: Excellent reminder of what Stephen Covey called, "Seek first to understand."
Give Interview Candidates the Answer Key: What would happen if you told candidates exactly how to succeed?
Audio Gems
The Sound of Leadership and of Management: Tom Henschel explores the power of open-ended questions.
LinkedIn Questions?
Last year, Brenda Bernstein taught us how to improve our LinkedIn profiles. She'll be returning soon — what questions to do have on maximizing the value of LinkedIn? Connect with me on LinkedIn and suggest what I should ask her.
Received from a friend?
Activate your free membership for full access to 7 years of interviews with leadership experts — or subscribe to the Coaching for Leaders podcast on iTunes, Google Play, or Stitcher.
Original source: https://coachingforleaders.com/choice-for-compassion/