Your Permission to Fail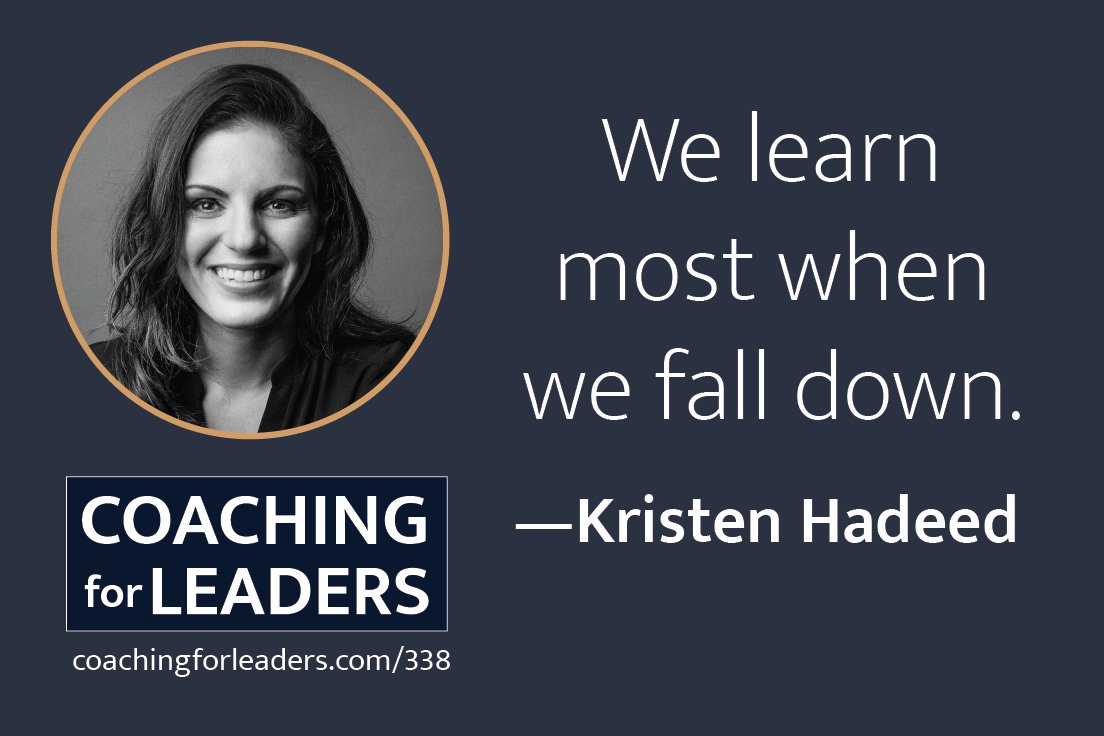 My parents own a 1999 BMW 328i convertible. For reasons, I won't bore you with, it had been many years since I'd driven it, until recently. When I did, I was thrilled to discover my Garth Brooks Greatest Hits CD still lodged in the CD changer.
I listened to his song, "Standing Outside the Fire." Here are two lines:
Life is not tried, it is merely survived
If you're standing outside the fire
If you're looking for an example of a leader who standing right in the fire, trying each day, you need look no further than Kristen Hadeed. On this week's episode, she told us how she built a business on being real, making mistakes, and perhaps most importantly, just trying stuff.
Here are the most useful links from this episode:
Full audio and show notes
Permission to Screw Up by Kristen Hadeed
My highlights from Kristen's book (PDF download)
If Kristen inspired you, these episodes will help too:
CFL158: How To Lead The Millennials
CFL284: The Way to Stop Rescuing People From Their Problems
CFL297: Four Steps to Get Unstuck and Embrace Change
CFL318: Ideas Worth Stealing From Top Entrepreneurs
Recommended Reading
Having the "Here's-What-I-Want" Conversation With Your Boss: Helpful tips on how to approach these tough discussions.
The Number of Americans Working For Themselves Could Triple by 2020: Even if this isn't you, it will be many people you work with in the coming years. The skill of influence without authority gets more essential each day.
You're Doing It Wrong: Three sentences from Seth Godin that line up perfectly with this week's episode.
Video Picks
Are You the Problem?: A question we should all ask ourselves regularly — and a 2-minute tactic from past guest Peter Block to help you answer it.
A Bit of Inspiration
Snowboarder Ester Ledecka Shocks Lindsey Vonn and the Super-G Field: The best past of this story was her response on how a snowboarder managed to beat all the best skiers in the world: "Well, it's down a hill, both of them, right?"
Just For Fun
7 Free Coloring Pages of Coaching Questions: Michael Bungay Stanier mentioned to me that this week is the 2nd birthday of The Coaching Habit book (in my opinion, the most practical book out there on coaching). And, he's giving away coloring pages with all the best coaching questions.
Received from a friend?
Activate your free membership for full access to 7 years of interviews with leadership experts — or subscribe to the Coaching for Leaders podcast on iTunes, Google Play, or Stitcher.
Original source: https://coachingforleaders.com/permission-to-fail/